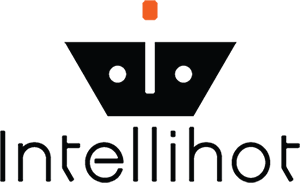 Gas On-Demand Hot Water Heaters from Intellihot
Tankless, or gas on-demand hot water heaters, promise to address many existing concerns within the industry, ranging from efficiency and maintenance to health and safety. Intellihot is one of the premier manufacturers of these systems, and Affiliated Parts is proud to be a trusted supplier of the parts you need for any repairs or retrofits.
Why Choose Gas On-Demand Hot Water Heaters?
Tankless hot water heaters, also known as on-demand hot water heaters, have no actual reservoir, as standard systems do. Instead, water is heated within the tankless heater based on demand from users throughout the lines served by the unit.
As a result, there are several benefits to tankless water heaters compared to the status quo. We like that Intellihot's models:
Are compact, as opposed to their traditional 50-gallon counterparts. This smaller footprint costs you less in both space and fuel.
Have fewer moving (and breakable) parts than older models, cutting repair costs
Contain less standing water within the system, which improves water quality and reduces the incidence of bacteria like legionnaire's disease.
Intellihot's stringent manufacturing standards also translate to high-quality products with double the life expectancy of standard water heaters with staging tanks.
Intellihot Electrical and Electronic Components
If you need to service or repair one of these tankless water heaters, we're proud to offer a full range of parts, including ignition modules, touchscreen display kits, and wiring harnesses to ensure you can make the repairs your customer or client needs.
Shop Intellihot Electrical and Electronic Components on Affiliated Parts 
Intellihot Mechanical Components
If, for some reason, there is a mechanical issue with your gas on-demand heaters from Intellihot, know where you can source replacement parts. Whether it's an overheat switch, flow valve, gas valve, or vacuum air switch, you can find the components you need from a trusted supplier.